#SaturdaySpecials at MMS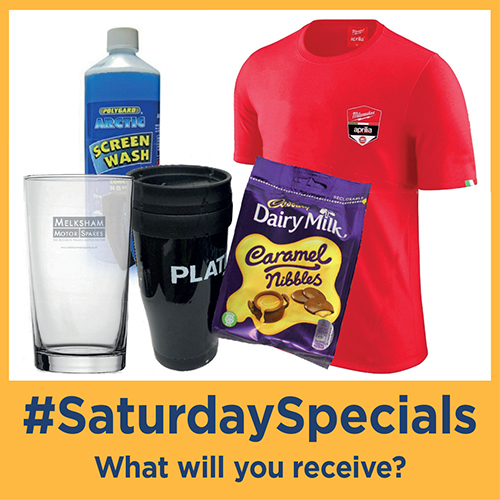 WHAT WILL YOU RECEIVE?
Every Saturday at our Bowerhill shop you will receive a free gift with EVERY retail purchase!
We want to reward you when you #ShopLocal! Gifts so far have included t-shirts, pint glasses, Easter eggs,
screen wash and chocolate! Some weeks it might be a t-shirt, other weeks it could be an air freshener, what will
you receive?
Our Bowerhill shop is well stocked and we offer leading brands including Castrol, Gorilla Glue, Hammerite,
AutoGlym, Haynes and many more! With friendly, experienced staff, competitive prices and a large free car park
at the front of the store, why go anywhere else when you can #shoplocal.
T&C's: One per customer while stocks last on retail purchases only. No minimum spend.
Posted on 22/05/2019