Products available from Melksham Motor Spares
We stock an extensive range of OE Quality Components from trusted and recognised suppliers who are market leaders in the automotive industry,
manufacturing to the highest possible standards.
With in excess of 250,000 part numbers in stock and with new product lines coming into stock almost daily, our aim is to exceed your service
requirements for range, availability and price. We are dedicated to supplying you the right part in the quickest time possible. If a product you
require is not listed below then please get in touch by using our spares request form or calling us on 01225 790123.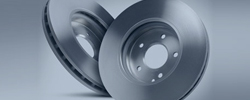 BRAKING
BRAKE FRICTION
Adjustors
Cables
Discs
Drums
Fitting Kits
Pads
Shoes
Wear Indicators
BRAKE HYDRAULICS
Brake Fluid
Brake Hoses
Brake Master Cylinders
Brake Pipes
Calipers
Pressure Regulators
Wheel Cylinders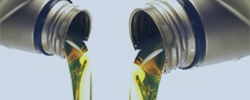 CONSUMABLES
CAR CARE PRODUCTS
Air Fresheners
Car Covers
Car Mats
Cleaners
Dash Cams
Polish
CONSUMABLES
Abrasives
Antifreeze
Assorted Boxes & Packs
Chemicals
Electrical Products
Fasteners
Gloves
Lubricants
Safety, Workshop & Welding
Tubing
Work Wear
LUBRICANTS
Brake Fluid
Coolant Fluids
Engine Oil
Greases
Steering Fluid
Suspension Fluids
Transmission Oils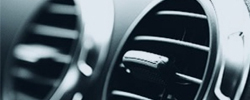 COOLING & HEATING
Cooling Fan
Expansion Valves
Fan Switches
Heater
Heater Blower
Hose Clips
Hose Joiners
Intercooler
Radiator Caps
Radiators
Temperature Sensors
Thermostats
Thermostat Housings
Water Hoses
Water Pumps
AIR CONDITIONING
Compressors
Condensors
Evaporator
Fittings
Gas
Machines
Receiver Dryer
System Cleaners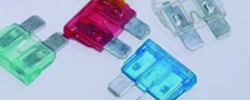 ELECTRICAL
ENGINE MANAGEMENT
EGR Valves
Engine Position Sensors
Fuel Pipe/ Hoses
Fuel Injectors
Fuel Pumps
Fuel Pump Relays
Idle Speed Control Valves
Knock Sensors
Map Sensors
Modules
Temperature Sensors
Throttle Position Sensors
IGNITION
Coils
Condensers
Distributor Caps
Distributors
Glow Plugs
Leads
Points
Relays
Rotor Arms
Spark Plugs
LIGHTING
Ballast Packs
Bulb Holders
Bulbs
Flasher Units
Fog Lamps
Head Lamps
Indicator Lamps
Rear Lamps
Rotating Beacons
Side Marker Lights
ENERGY PRODUCTS
Alternators
Batteries
Column Switches
Dynamos
Heater Resistors
Over Running Pulleys
Solenoids
Starter Motors
Window Regulators
SWITCHES & SENSORS
ABS Sensors
Air Flow Meters
Boost Pressure Sensor
Camshaft Sensor
Crank Sensor
ECU
EGR Valves
Fuel Pumps
Fuel Tank Sender Units
Idle Control Valves
Injectors
Knock Sensor
Lambda Sensor
Map Sensor
Reverse Light Switch
Throttle Position Sensor
Turbo Boost Valve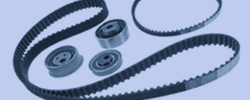 ENGINE & FUEL
Camshaft Kits
Core Plugs
Cylinder Heads
Dampers
Engine Bearings
Engines
Gaskets
Guide Pulley
Head Bolts
Hoses
Hydraulic Lifters
Idlers
Mountings
Oil Pressure Switch
Oil Pumps
Oil Seals
Pistons
Pulleys
Tensioners
Timing Belt Kits
Timing Belt Kits + Water Pump
Timing Belts
Timing Chain Kits
Timing Chains
Turbo Hoses
Turbochargers
TVD Pulleys
Valves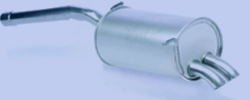 EXHAUST
EXHAUST PARTS
Catalytic Converters
Clamps
Diesel Particulate Filters
DPF Pressure Pipes
Exhaust Systems
Fitting Kits
Gaskets
Repair Pipes
FILTRATION
Air Filters
Automatic Transmission Filters
Fuel Filters
Oil Filters
Pollen (Cabin) Filters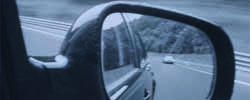 INTERIOR & EXTERIOR
BODY & TRIM
Cycle Carriers
ICE
Locking Petrol Caps
Mirrors
Panels
Parking Sensors
Roof Boxes
Roof Racks
Seat Belts
Tow Bars
WIPING
Screenwash
Washer Hose
Washer Jets
Washer Pumps
Wiper Arms
Wiper Blades
Wiper Linkages
Wiper Motors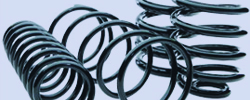 STEERING & SUSPENSION
Air Bags
Anti Roll Bar Bushes
Coil Springs
Leaf Springs
Power Steering Pumps
Radius Arms
Shock Absorbers
Stabiliser Links
Steering Boxes
Steering Columns
Steering Rack Gaitors
Steering Racks
Suspension Bushes
Suspension Spheres
Tailgate Struts
Tie Rod Ends
Tie Rods
Top Strutt Mounts
Track Control Arms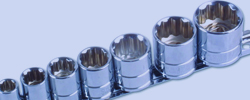 TOOLS
Bodywork
Diagnostics
Electrical
Engine Timing Tools
General Hand Tools
Power Tools
Security
Wheel & Tyre
Workshop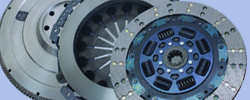 TRANSMISSION
CLUTCH FRICTION
Clutch Guides
Clutch Kits
Flywheel Bolts
Flywheels
CLUTCH HYDRAULICS
Clutch Fluid
Clutch Hoses
Clutch Master Cylinders
Clutch Slave Cylinders
Concentric Cylinders
TRANSMISSION
ABS Rings
Clutch Cables
CV Boots
CV Joints
Driveshafts
Gearboxes
Gear Selector Cable
Propshafts
Propshaft Flexi Mounts
U/J's
Wheel Bearings
Wheel Bolts
Wheel Hub Nuts