Trade Show Success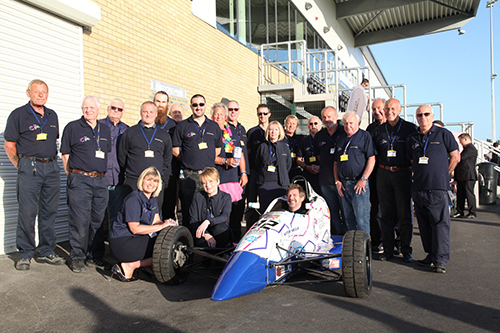 As part of our 50th Anniversary Celebrations and as one of the South West Region's largest independent motor factors, we hosted a record-breaking trade show for customers on June 14th, with over 50 suppliers and 350 customers in attendance at Melksham Town Football Club's new £7.3 million facility.
Attending technicians were given the opportunity to engage with suppliers of accessories, components, services, tools and garage equipment. With the emphasis on bringing our supply base closer to garages; suppliers were encouraged to be both informative and entertaining, with many running engaging promotions and raffles. We also had a dedicated tools and equipment area, aptly named "Tool Town" where garages could get to grips with the latest products.
As supporters of the IAAF (Independent Automotive Aftermarket Federation) and the 'Your Car Your Choice' campaign, we also welcomed IAAF's membership development manager, Mike Smallbone, who was on hand to deliver a thought provoking presentation on the threats and opportunities facing independent garages, now and in the future.
The event culminated in a huge charity raffle, raising money for 15 different charities nominated by our staff. Melksham Motor Spares donated the three fantastic prizes; an air-conditioning service machine, Sealey tool chest and £1000 cash. We were thrilled with the response, raising nearly £6000 at the event and have decided to make up the total amount raised to £7500 to allow £500 to be donated to each of the nominated charities.
Phil Dodd, managing director, said: "We are very pleased we had such a high attendance at our 50th anniversary trade show. We continually invest in all areas of our business to ensure we're at our very best and it's great to see this recognition from garages when they show up in their hundreds to see the extensive range and selection of brands and products we have available. We also want to add a big 'thank you' to our suppliers and the MMS team for their support and continued efforts in driving the business forward, throughout our 50-year history."
You can watch the drone footage from the show here: https://www.youtube.com/watch?v=4aMxyEvnR5U
Posted on 26/09/2018