Proud Sponsors of 2019 Formula Ford Championship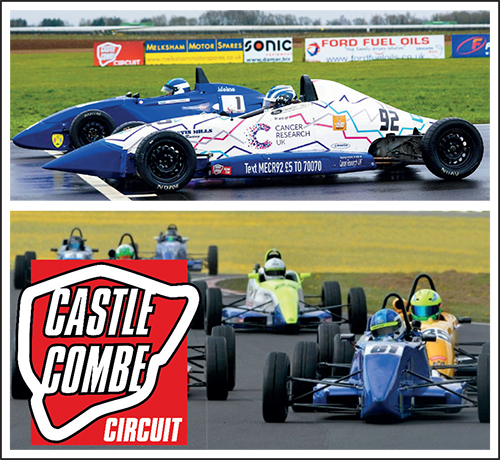 We are delighted to be continuing our sponsorship of the Formula Ford Championship at Castle Combe Circuit for a second year.
We enjoyed a hugely successful year with the circuit during 2018 as part of our 50th anniversary celebrations, so it was a natural choice for us to continue supporting the circuit into 2019. Managing Director, Phil Dodd, commented: "The feedback from everyone regarding our 2018 involvement was fantastic; we met so many people and are proud to have welcomed many of Combe's fans into our family."
The Melksham Motor Spares team will also be present at a selection of the race track's crowd-pleasing Action Day events throughout 2019, meaning that all performance- and track-based car fans in attendance will have access to some of the very best new products and innovations on offer.
With local man Luke Cooper being crowned the Formula Ford 1600 champion in 2018, the 2019 season promises to be just as thrilling and sees the 50th anniversary of the Championship, with special anniversary branding and a one- off trophy race at the season-opening Howard's Day racing event taking place to commemorate it.

Vist https://castlecombecircuit.co.uk for full details of the 2019 race season and Action Days.
Posted on 28/01/2019