Black Friday Offers 2021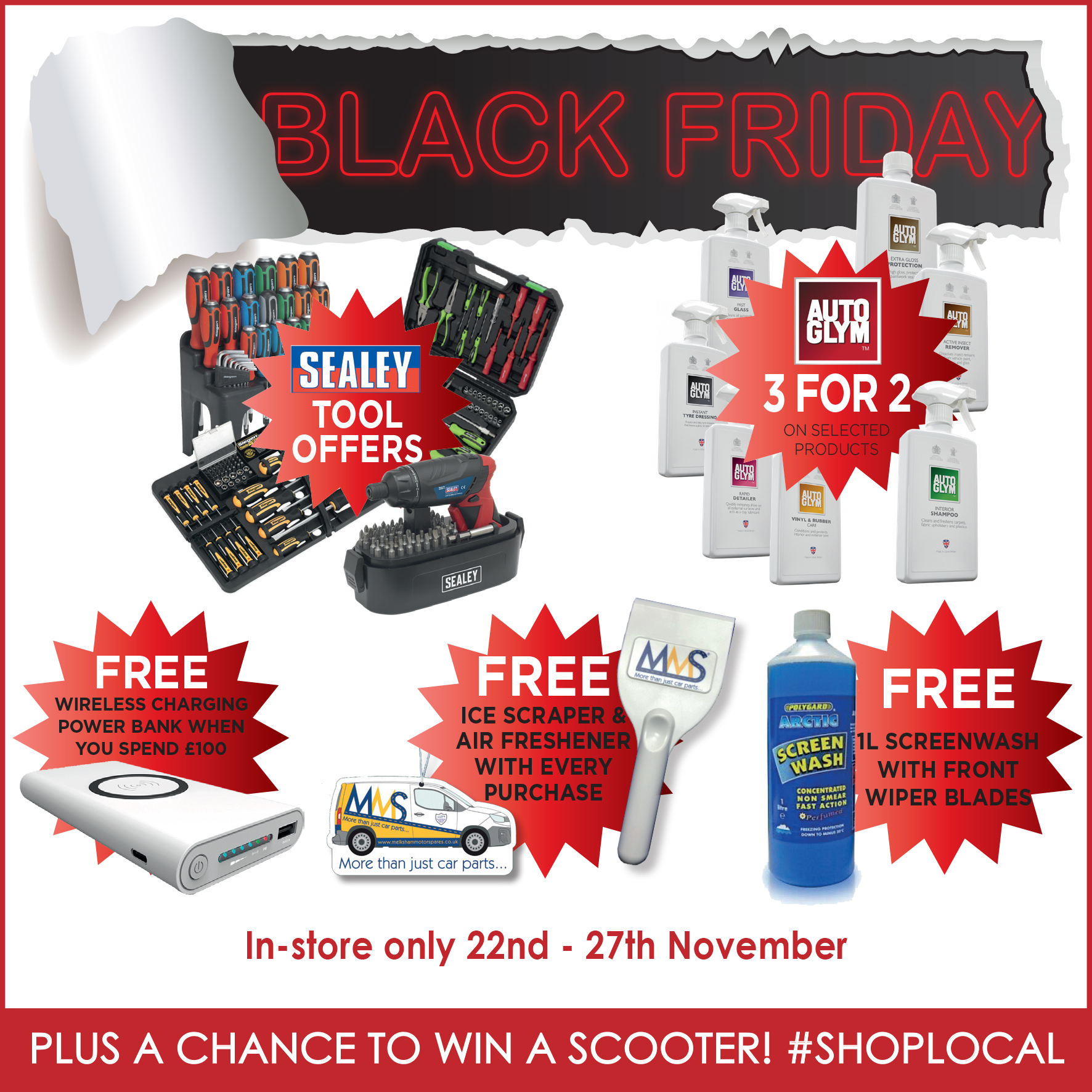 Our fantastic Black Friday offers are available in our Bowerhill shop from
Monday 22nd - Saturday 27th November.
1. 3 for 2 on selected Autoglym products
2. Free MMS Ice Scraper & Air Freshener with every purchase
3. Free 1 litre screenwash when you purchase front Bosch or Bremen wiper blades
4. Special offers on selected Sealey tools
5. Free entry into our prize draw to win a scooter with every purchase
6. Free wireless charging power bank when you spend £100.00.

Offers apply in-store only while stocks last.
Posted on 17/11/2021